Mazda Brake Service & Repair

The most vital safety system on your vehicle is your braking system. When pulling up to a red light or doing more serious emergency braking, your brakes need to be functioning properly every time you step on the pedal. To help you identify problems with your brakes, and when to have them serviced, Bass Mazda has put together a helpful guide to keep you safe out on the road.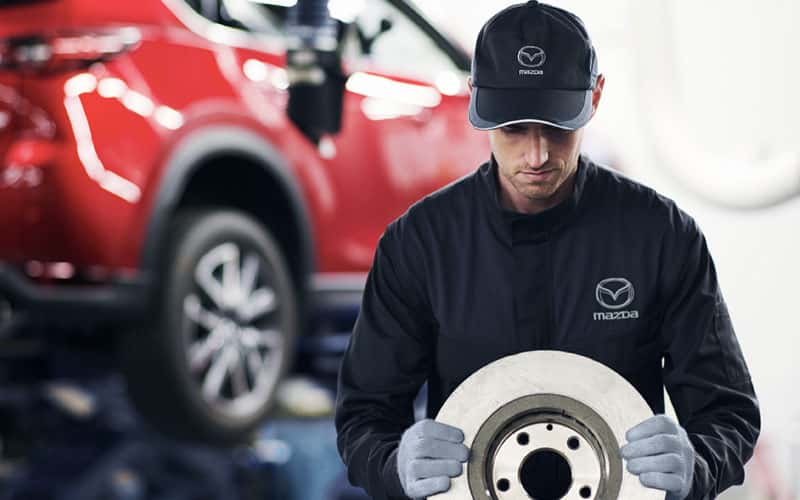 When To Have Your Brakes Inspected
For the sake of safety, it is vitally important to have your brakes inspected as soon as you notice any problems. Fortunately, it's really quite easy to spot the symptoms of a brake problem. Our experts have identified four main symptoms to watch out for, and recommend bringing your Mazda in for an inspection if you notice any of them.
A "Service Brakes" warning light has appeared on your dashboard.
You hear a "screeching" or "grinding" metal-on-metal sound when your brakes are applied.
Feeling your Mazda vibrate or pull to the side during braking.
Requiring more pressure to depress the brake pedal or a total loss of pressure.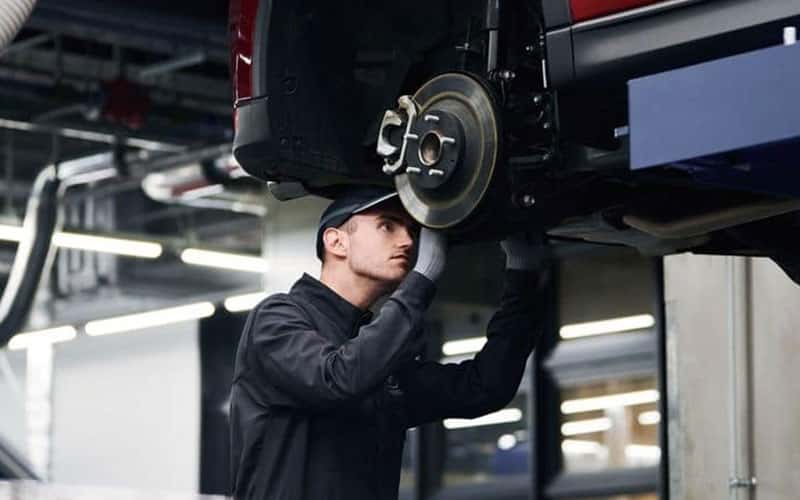 Having Your Brakes Inspected At Bass Mazda
Brakes are such an important part of your vehicle, you want to make absolutely certain that they are being worked on by experts and that those experts are using genuine Mazda parts. That's exactly what you'll get at Bass Mazda. Our technicians are Mazda certified, and know the systems on your vehicle inside and out. They have the best tools, and the latest equipment to diagnose and, if needed, repair your Mazda. Get back on the road with the confidence that comes with having your brakes serviced by the specialists at Bass Mazda.