Mazda Car Service and Repair Center

No matter if you're in need of routine maintenance or major service, our team at Bass Mazda is here to give your vehicle the expert care and attention that it deserves. Our state-of-the-art service facility has all of the latest diagnostic tools, service equipment, and precision machinery necessary to correctly service your Mazda vehicle. In addition, our team of factory-trained technicians has the expertise and know-how that helps them understand your vehicle inside and out, better than anyone else. From experienced service professionals to an extensive list of amenities, Bass Mazda is your top destination for all of your Mazda service needs.
Bass Mazda Service Menu & Amenities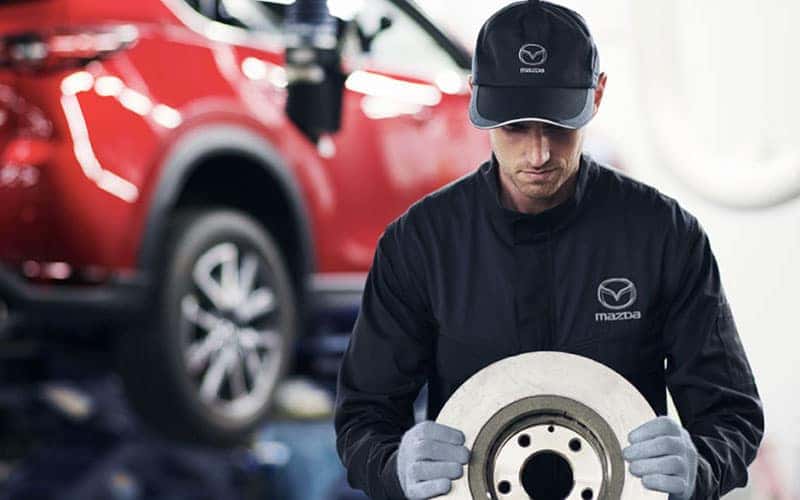 Brake Service & Repair
Essential for staying safe and prepared for the unexpected, your brake system plays a critical role in keeping you protected on the road. No matter if you simply need a brake inspection or if your Mazda vehicle has shown signs of reduced stopping power, our team is here to help. We're proud to carry Genuine Mazda brake components including pads, rotors, and brake fluid.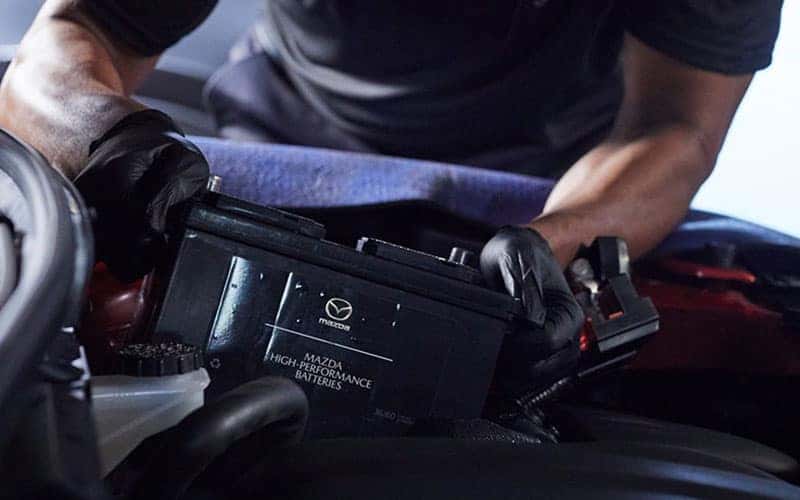 Battery Service & Replacement
Responsible for supplying power to critical components of your Mazda, your battery and electrical charging system must be in good working condition in order to function properly. Our team can test your battery to determine its current condition and install a replacement if necessary. Don't get stranded on the side of the road as a result of a dead battery! Stop in today for a battery health check-up and inspection.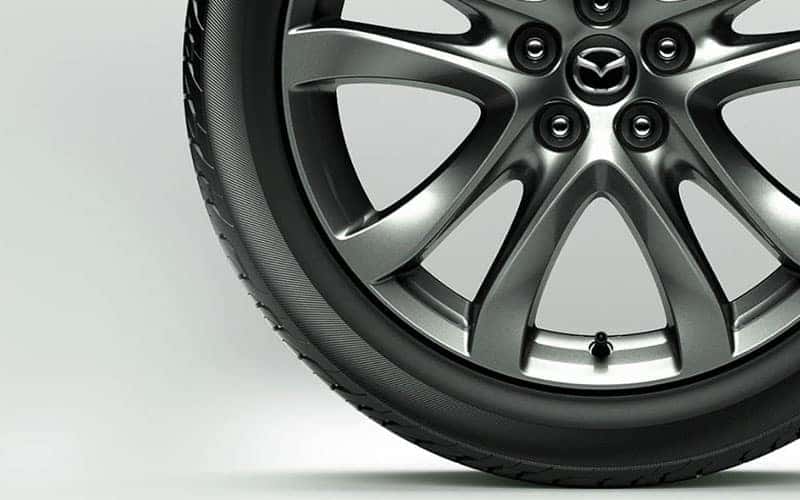 Factory-Recommended OEM Tires
As the only thing standing between you and the road, your tires help keep your Mazda vehicle safe in harsh weather conditions. They also play a big role in how your vehicle handles and even the type of fuel economy you get. When it comes time for a new set of tires, visit our online Tire Store here at Bass Mazda and shop from a huge selection of factory-recommended OEM replacement tires at great prices.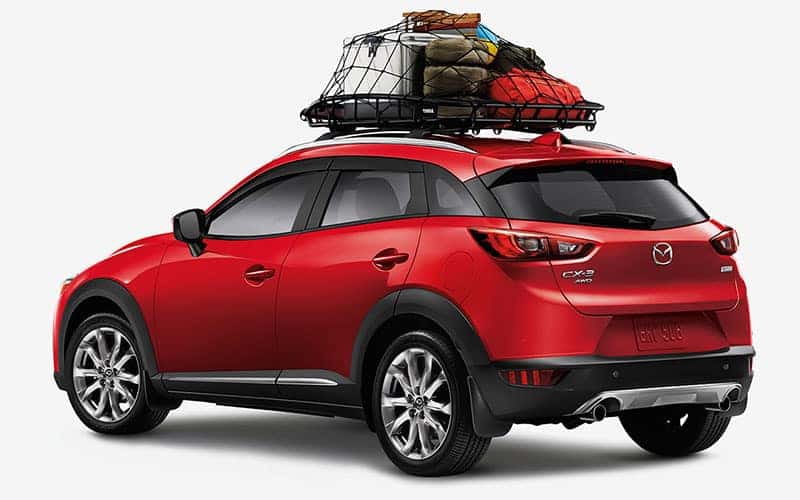 Genuine Mazda Parts & Accessories
Bass Mazda is proud to carry a full selection of Genuine Mazda Parts, designed to meet or exceed the original specifications of your vehicle. Better still, they offer a precise fit along with exceptional warranty protection* (when installed at an authorized dealer, see your dealer for complete details). Looking to add a personal touch to your Maza? We also carry an extensive selection Genuine Mazda Accessories including all-weather floor mats, roof carriers, and bike racks.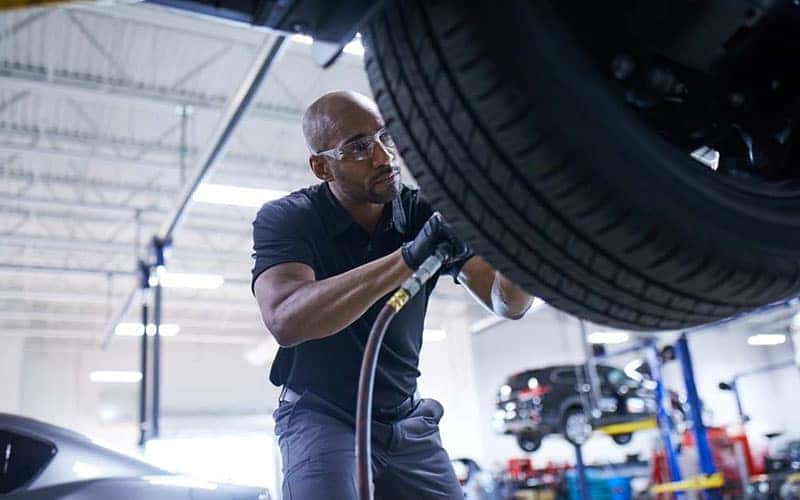 Factory-Certified Mazda Technicians
Our team of factory-trained Mazda technicians have undergone rigorous training and hold current certifications from the manufacturer to demonstrate how they know your Mazda vehicle inside and out. In addition to their extensive knowledge and experience, they also have access to all of the latest diagnostic tools and repair equipment necessary to give your vehicle the attention that it deserves.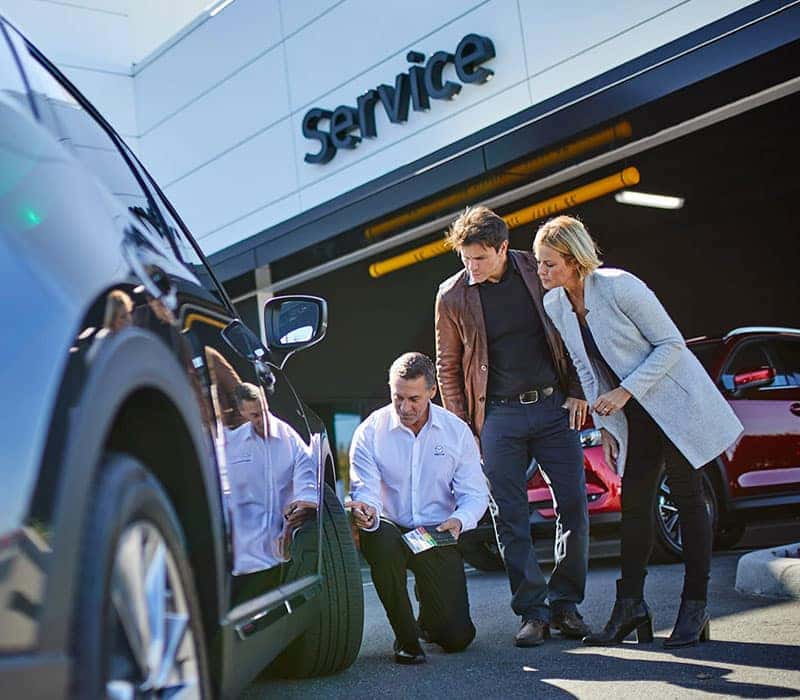 Flexible Scheduling Options
We understand that sometimes your busy schedule can make it difficult to get your Mazda vehicle the service that it needs. Use our online appointment scheduling tool to choose the date and time that works best for you. You have the option to drop off your vehicle, wait in our comfortable service lounge for work to be completed, or take advantage of our courtesy transportation options to get where you need to be (see your service advisor for full details and availability).